Is this how your passwords are stored?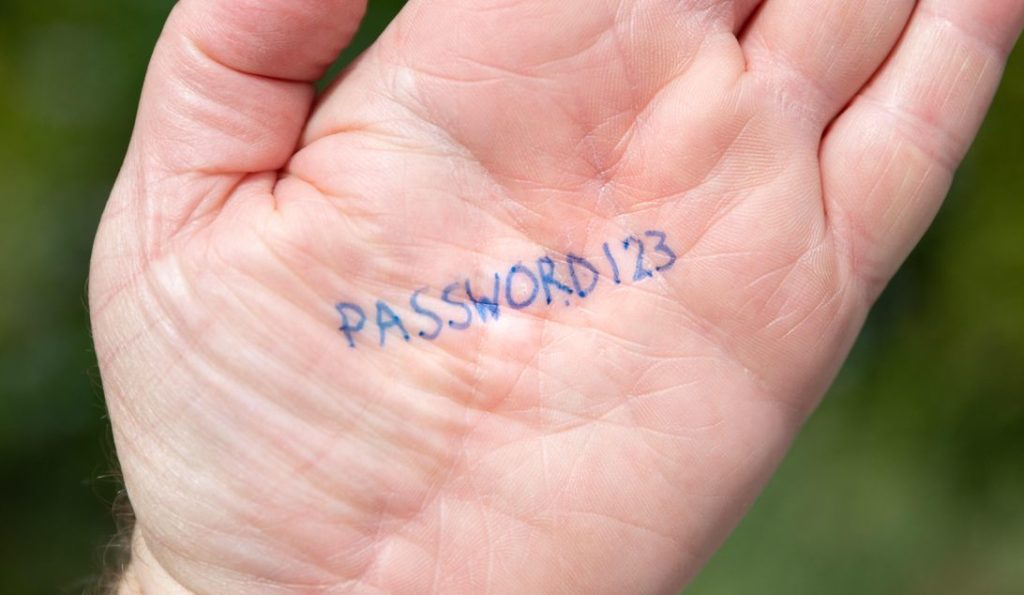 The 2 most important ways to keep your IT infrastructure secure is
Keep your software patched
Using good password practices
If you subscribe to our MSP plan, you are already ahead of the game and your systems should be updated/patched. But what about your passwords?
The BIGGEST problem is passwords REUSE. Let me be clear, reusing passwords ANYWHERE is the security kiss of death. Password reuse attacks occur when a hacker gets their hands on the password for one compromised account, then tries using it to sign in to other websites. This means you need to use a UNIQUE PASSWORD FOR EACH LOGIN. But that will generate a huge amount of credentials, how do you keep track of them all? The answer is simple: USE A PASSWORD MANAGER!
Not only will a password manager store your credentials securely, but will also allow you to generate complex and unique passwords. You can also enable MFA (Multi Factor Authentication) where allowed, and store this code in your password manager.
Password sharing is also easy and secure when using a password manager. Big Net Online keeps a separate password vault for each customer, and shares it with them so they always have their most up to date information.
Password managers also have mobile apps, so you always have your secure information, no matter where you are, on your phone, tablet, or laptop.
If you aren't currently using a password manager, PLEASE STRONGLY consider using one ASAP! Big Net Online uses and recommends 1Password. If you have questions or need help setting up or using a password manager, please feel free to contact us.